This time of the year teachers are swamped with work and have so much to do! Its seems like there is never enough hours in a day to get it all done. There are assessments to be given, papers to be graded, IEPs to attend, planning for instruction, and getting our rooms ready for Open House. The list is endless.
The bloggers from iTeachSecond know how hard you work so we are having an amazing giveaway! We want to show you that YOU are appreciated!
We want to know if you give a teacher a gift card, what will she get? I am going to share my ideas with you.
I have been in a book club for about 12 years. We meet once a month to enjoy dinner and good conversation. This was a book I was suppose to read a few months ago but was too busy to read it. Everyone in the book club enjoyed it so I want to read it this summer
.
For those days that you feel like splurging on a treat for yourself.
This is the best foot cream to keep your feet soft and smooth! It is a little pricey but worth every penny.
Here is a dictionary that I want to purchase for my students. It is by Fluttering Through First Grade.
Most of my students need to work on listening skills. Here is another great product created by Fluttering Through First Grade. Click on the preview to get a sample listening exercise.
Now it is time for you to enter the giveaway! Click the picture below so you can enter the rafflecopter. Remember to enter all four giveaways! Winners will be announced on May 3rd.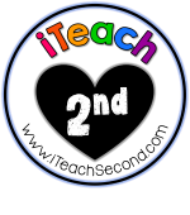 How would you spend your gift cards? Please tell me in the comments.